All images, logos and trademarks are the property of their respective organizations

Recommended Service Providers
We highly recommend the following Training, Trainers and Service Providers.
Start CPR 1st
(Veteran owned and operated)
First Aid, CPR, and AED Training and Certification

13832 N 32nd St
C116
Phoenix, AZ 85032
480.239.2707
http://www.startcpr1st.com
Outstanding training offerings and instruction. Tyson and Aundrea are the best !
IZHAC International Security Company
Security Services and Related Training
(Hostile, Non-Hostile Environments)
https://www.ii-academy.com/
ii.secacademy@gmail.com
Next Level Theory
(Erik Hendrickson, Martial Arts Instruction, Fitness)
Excellent Martial Artist and Fitness Expert. Highly Recommended
https://www.facebook.com/Next-Level-Theory-262560634220490/
Organizations That Support Your 2nd Amendment Rights

Please support them and consider becoming a member
National Rifle Association (NRA)
http://www.nrahq.org
http://home.nra.org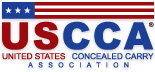 US Concealed Carry Association (USCCA)
http://www.usconcealedcarry.com
Arizona State Rifle and Pistol Association (ASRPA)
http://www.asrpa.com
Arizona Citizens Defense League (AZCDL)
http://www.azcdl.org
Organizations That Provide Firearm Information

Please support them
USA Carry

http://www.usacarry.com
Links to Charitable Organizations

Donating to charitable organizations is a personal choice. These organizations provide assistance to our military veterans as well as for those on active duty. We truly appreciate those in military service who are currently and have previously served our country and for the sacrifices that they make. Respectfully, we ask that if you decide to contribute, please also consider these organizations.
USO

www.uso.org/
Navy Seal Foundation
www.navysealfoundation.org/

Green Beret Foundation

www.greenberetfoundation.org/

Lone Survivor Foundation
www.lonesurvivorfoundation.org/

Special Operations Warrior Foundation

www.specialops.org/
Chris Kyle Frog Foundation
https://www.chriskylefrogfoundation.org/
Links to Firearm Manufacturers

Glock
http://www.glock.com
http://us.glock.com/
Mossberg
http://www.mossberg.com
FN Herstal
http://www.fnherstal.com
http://fhnusa.com
Remington
http://www.remington.com
DPMS
http://dpmsinc.com
CMMG
http://www.cmmginc.com
Colt
http://www.colt.com
Ruger
http://www.ruger.com
Taurus
http://www.taurususa.com
Smith and Wesson
http://www.smith-wesson.com
Winchester
http://www.winchester.com
http://www.winchesterguns.com
Savage
http://www.savagearms.com
Harrington and Richardson
http://www.hr1871.com